Who We Are.
---
AMB Solutions (San Diego Website Design & Marketing) is a progressive and innovative company located in San Diego, California. Founded in 1999 by Annette Bernier, a web designer, teacher, advertising executive, and swim coach, AMB Solutions provides a positive web design and Internet marketing environment where teamwork and new ideas are always welcome.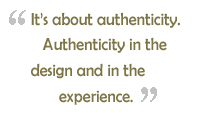 At AMB Solutions, we strive to meet our clients expectations, and we understand that our customers' satisfaction will ultimately determine our success. Our philosophy is simple, if we work hard and give our clients what they need, we will achieve our ultimate success, their loyalty.
So, whether your company is a start-up that needs to create its own web site identity or an existing company that would like to incorporate the Internet into its business plan, we can help you achieve your goals.
Here's our basic philosophy in five simple points:
Quality Design
Appearance is important, but a good website design must also be backed up by a dynamic and strong web strategy. When we design, we attempt to get a clear sense of who you are, what you have to offer, and what is your #1 purpose for having a website. We'll define your online brand and set specific design and website goals.
An Identifiable Product Message
Your customers need to know what your site is about - starting from the very first page. Often this is the most difficult part of developing a quality web site. We specialize in working with customers to organize and deliver the right message.
Usability & Speed / Quick Loading
Usability is a top prioritya make-or-break issue for websites that work. If a visitor can't find what he or she is looking for because of poor navigation, he or she will usually leave.We design to achieve quick loading speed for clients on desk tops, tablets and phones. If a page takes too long to appear, the customer often leaves. We design with this in mind.
Search Optimization
Your customers need to know where they are at all times. This is instrumental in developing a well organized site.
Clarity - Your Thoughts
We understand that our clients understand their own products, core values and principals. It is our job to help you communicate your thoughts from words on to a website page. If we get that right, we've accomplished half the battle.
To start working with AMB Solutions, call: 858-663-2956 or visit on our contact page!